How outsourcing your events can get you from events stress to events nirvana
Founder of Kina Events, Alex Palmer, explains why simply 'getting to Friday' has become your biggest events challenge…
Is this your typical week?
Fighting with your inbox?
Lumbered with another report to write?
Dragged into yet more time-sapping, pointless, recurring meetings?
Juggling multiple budgets and priorities?
Battling to fit into your (already hectic) schedule all the events that the business wants?
Struggling with limited in-house events resource, never having time to delegate properly?
Bogged down with too much events detail?
Fending off too many interruptions?
Not enough hours in the day to write your marketing/events strategy?
Wondering (all too often)… how you EVER get to Friday?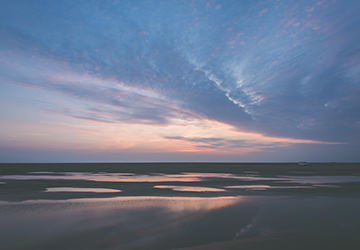 The importance of getting help – right now!
Well, it doesn't have to be that way.  Think of it like this – on the home front, getting a cleaner was single-handedly one of the best decisions I've EVER made.
Why did it take me so long to sort out? Why didn't I see that the answer to a huge amount of my stress was simply to outsource some aspects of my life?
Yes, of course, I worry that my cleaner secretly judges me, and what I call 'the state of my flat'. Do I really care… for more than about 5 seconds? Not really. Not any more. Because my life is simpler, easier, and less stressful as a result.
Yes, it took me an hour or two and some effort to sort out initially. Compare that to the 3-4 hours per week that I had previously spent doing the cleaning myself – every week – and you start to see why I value it so much.
In a work context, imagine if events became like other areas of marketing that you already outsource – design, PR, digital, advertising. Working in each case with an agency that you trust, that delivers to your brief and budget and with whom you can leave to simply get on with the task in hand once the initial scope of work has been established?
Where you can rest safe in the knowledge that they will deal appropriately and sensitively with any issues, deliver quality work, flag any concerns, keep you updated – where you can supervise and oversee the work, with complete peace of mind knowing that all of the details are under control?  Sounds good, right?
Apathy is a sort of living oblivion
So, why aren't you doing it? Does even starting to sort this out feel like adding to your never-ending 'to do' list? Is all just too overwhelming? There are ways to move in the right direction. Think baby steps!
Events nirvana (as I call it) WILL be worth it, that's what you have to remember. Remember my cleaner. Undoubtedly worth the initial time and effort.
7 steps to events nirvana
Here are my 7 steps to events nirvana, to help you take action.
Step 1 – identify that you are fire-fighting at work and that you need to address the problem (by reading this you're already there). See, one done already! Phew.
Step 2 – seek permission (if needed) with your boss to explore options to improve the situation. It's hard to argue with making things better!
Step 3 – do you your research.
Step 4 – make enquiries and, most of all, trust your gut instinct. Are these your kind of people?
Step 5 – meet face-to-face with an events agency that you think you can work with. In work, as in life, everything will run more smoothly if you actually like the people you're dealing with.
Step 6 – ask the right questions…we've made this bit easy for you with some questions below!
Step 7 – Sort out contracts/quotes and head firmly in the direction of events nirvana!
Feeling better already? Thought so.
But, what if…?
OK, so you've done your research. What's stopping you?
Some common (yet understandable) anxieties include:
You're worried that if you reach out externally you'll be hounded by sales calls
You have no idea what working with an events agency should cost
You're worried about confidentiality
You're worried that you'll select the wrong people to work with and it could all go horribly wrong
You're worried about escalating costs
You're worried that the help you need is small in scope and not of interest to larger agencies, but don't want to rely on a solo freelancer
You're worried that you will be dealing with ten different contacts when you want the same person each time
You're worried they won't understand your business and sector
You're worried they won't be as committed as you – or care as much
These are all perfectly understandable concerns, but you can work around them. Just fix up a no-obligation meeting with an events agency, and ask them lots of questions.
We've outlined below our top 10 questions to ask when having a meeting with an events agency.
Top 10 questions to take to your events meeting
Tell me about your background. What kind of events have you worked on in the past? What sort of size/complexity were these? What did they involve?
Will you take on all types of work, ranging from full events management to just a bit of 'ad hoc' support?
Where are you based, geographically, and where do you/can you work?
What is it like working with you as an agency? Can you paint us a picture?
Can you work with our existing suppliers?
Can you provide some references?
What is your charging structure? How do you quote for projects?
Is there a fixed fee – or will costs escalate?
Will I be able to deal with the same person every time?
Can you give us an example of when things really mattered, how you delivered for a client?
Any events agency worth their salt – and your time and effort – should have no problem answering these and you'll discover a lot from their responses.
The first step is the hardest…
So, you know where you're headed – it's time to get started!
Speak to your boss today. If you can't because you/they are busy, then schedule a meeting to talk about it, even if that meeting is three weeks away. Maybe you are the boss, but you need to clear out some time in your diary to focus on this?
Remember Lao Tzu's famous quote, the journey of (what probably feels like!) a thousand miles begins with one step.
So take just ONE step to events nirvana – right now.
Share
I have long been fascinated by customer service in, I admit, a slightly geeky way. In my opinion, terrible customer service is widespread in the UK – we deserve better! – it gets me really hot under the collar.
Events share one key characteristic – stress! – and being under pressure makes you more likely to make event mistakes. Here are my top 5 event management mistakes and how to avoid them.
STAY UPDATED
Be the first to know about our latest news and events.
{"popup_ID":360,"when_popup_appear":"scroll","delay":"","x_second":"","x_scroll":"30","disappear":"","exptime":"10","hideclsbtn":"","clsonesc":"1"}