Why use a venue finding agency?
When you're managing a business event, finding the perfect venue can take up time and resources you don't have.
There's the initial research, making enquiries about facilities and costs, chasing up enquiries, sifting through quotes in lots of different formats and making time-consuming site visits.
The Kina Events venue finding service could be just the solution you need, potentially saving you lots of both time and money.
Here are the top three reasons why using our venue finding service could be a great idea for your business:
We're the experts 
Our knowledgeable venue finders are familiar with hundreds of venues (including the hottest new openings) and will use their experience to find the perfect match for your event. 
We'll go through your requirements in detail to ensure we understand you, your brand and what you're trying to achieve to ensure we find you the very best venue.
Everyone at Kina Events likes to work closely with clients, getting to know them so we can build trust and provide the best possible service. 
We'll keep you informed of any developments and will be honest with you at every stage of the process.
We'll save you time
Venue searches are notoriously laborious and time consuming.
The good news is that if you use the Kina Events venue finding service, we'll do all the hard work for you!
We'll take care of all the research, negotiation, liaison and booking of site visits for you. 
We'll even deal with the inevitable follow-up sales calls from venues who have provided quotes and are keen to secure your business.
Also as part of the service, we'll put together a beautifully presented and easy-to-read shortlist of venue options that perfectly match your brief and budget.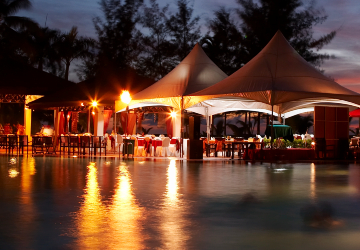 We're independent
We are entirely independent and have no ties to specific venues or hotel companies. 
We're also accredited members of the Hotel Booking Agents Association (HBAA), a mark of quality assurance in the sector.
We spend a lot of time building strong relationships with top quality venues across the UK – and our expertise and buying power allows us to secure the lowest possible rates.
We're experts in the art of negotiation (we never accept the first offer!) and will always ensure we get the best deal on your behalf.
---
If you'd like to know more about our friendly and personal venue finding service*, please contact the Kina Events team on 0207 205 7901 or send us an email.
*Terms and conditions apply. You'll need to read and e-sign our short venue finding agreement before we can start work. You'll also need to allow 10 working days for us to find you the best possible venue.
Share
The Kina Events 12-point checklist gives practical considerations to help you decide whether to plan or cancel an event in light of Covid-19.
In this post, we provide a round-up of expert advice on organising Christmas parties in 2021 - and outline some important considerations for businesses.
STAY UPDATED
Be the first to know about our latest news and events.
{"popup_ID":360,"when_popup_appear":"scroll","delay":"","x_second":"","x_scroll":"30","disappear":"","exptime":"10","hideclsbtn":"","clsonesc":"1"}