16.03.23 - Better events News
How an event management company can help you
Running an event is time-consuming and stressful. Thankfully, working with an event management company can solve these problems for you – and lots more.
Frequently an add-on for already busy in-house marketing teams, it can be difficult to keep up with the work without extra help, particularly as event day draws closer.
Alex Palmer, founder of Kina Events, says:
My clients tell me that the thought of planning an event in addition to their day-to-day responsibilities or keeping on top of multiple deadlines can be overwhelming.

"By working with a good event management company you can relax, knowing that the experts have everything under control and your event will exceed expectations."
Here are just some of the other benefits of working with an event management company:
You can save money
Event management companies have established relationships and buying power with suppliers, hotels and other venues and can arrange lower rates and favourable terms and conditions on your behalf.
They know the added value suppliers can offer and use their powers of negotiation to get you more for your money and make your event even more special.
Because they organise so many events, an event management company will also:
Advise you if your budget is realistic

Ensure your event is delivered on budget

Know exactly where to allocate budget (and where savings can be made) to create the event you want.
There are also different ways of paying an event management company for their time: some will quote per event, others offer a fixed-rate retainer or allow you to pay for their time on an hourly basis.
You'll enjoy peace of mind
An event management company will take care of all the organisation and run your event for you on the day, allowing you to network and focus on your guests.
Alex says:
The person organising an event never gets to fully enjoy it – they're too busy ensuring everything is running smoothly.

"When you work with an experienced event management company they'll handle it all for you, ensuring your event is a success and removing all the stress."
Of course, no matter how much thought goes into organising an event, there's always a chance something won't go to plan.
Event management companies know this and, crucially, will have robust contingency plans in place.
Thanks to the volume of events they run, they'll also be used to thinking on their feet and solving any problems quickly and efficiently.
They'll provide creative, on-brand ideas
An event management company will have fresh, exciting ideas for your event which will make it an even better and more memorable experience for you and your guests.
They'll also be able to add clever details that can have a big impact and help take your event to the next level.
Touches they'll be aware of (and you might never have thought of) – such as checking noise restrictions, booking venues for enough time to allow for set up or avoiding fire alarm tests during your event – will give your event a very professional feel.
You won't have to worry about technology
Using the right technology adds value and provides your attendees' with a slick event experience.
Alex says:
Event management companies know the best tools and software available, from event websites and online registration systems to networking tools and text message reminders.

"They'll advise you on exactly what audio-visual (AV) technology and support you need and have existing relationships with reliable AV teams."
They'll help reduce risk
An experienced event management company can also flag up potential pitfalls in supplier contracts for your lawyers to review and advise on any insurance you might need.
They'll know if you need a health and safety management plan – so if the worst happens and there's an emergency situation at your event (for example a fire or someone is seriously ill), it will be mitigated and dealt with effectively on the day.
These are just some of the many ways an event management company can help you.
If you'd like to talk through the other benefits or would like some help planning your business events, you can contact the Kina Events team on 0207 205 7901 or send us an email.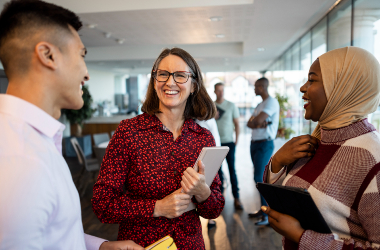 Effective negotiation is a key skill for event planners - and the more you do it, the easier it becomes. Read our expert tips for successful event contract negotiation.
When you're managing a business event, finding the perfect venue can take up time and resources you don't have. Read the top three reasons why using our venue finding service could be great idea for your business:
STAY UPDATED
Be the first to know about our latest news and events.
{"popup_ID":360,"when_popup_appear":"scroll","delay":"","x_second":"","x_scroll":"30","disappear":"","exptime":"10","hideclsbtn":"","clsonesc":"1"}