How to source the best host / facilitator for your event
This week at Kina Events we were honoured to speak with CNBC Business Presenter, Nadine Dereza, a presenter with an achingly fantastic pedigree. An award-winning journalist, she has been named 'Financial journalist of the year' and has interviewed people of influence from Condoleezza Rice right the way through to Ban Ki-Moon. And so we are exceptionally excited to have her on board this week to help us co-write a piece all about finding the best host or facilitator for your event.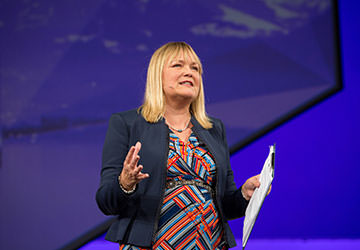 Now, this can sound pretty simple. You look for someone who comes well recommended and who is within your budget. However, we have all been at events where we have sat with our toes curling and shoulders shuddering as we have had to endure a host/facilitator who is wholly inappropriate for the event you are attending. So to make sure your host works to enrich and enhance your conference or live event, here are our top tips on making sure your event goes off without a hitch.
Job description
Making sure your host has a full understanding of your expectations and requirements is tremendously important. So write a detailed brief with information that includes a description of the activities to be conducted before, during and after the event. This will help ensure your host feels comfortable in their role and that expectations are clear from the outset. There is a difference between a host and a facilitator. A facilitator can fulfill the role of a host, but a host may not have the skillset to be an effective facilitator. A host can be brought in after all scripts and presentations have been finalised. By contrast, its highly recommended you book the facilitator at the start of the planning and content creation stage. An experienced facilitator can help you transform the design of the conference whilst getting to know your senior leadership team, understand your desired outcomes and the challenges you face, which all help to build credibility the facilitator's credibility with your team and your audience.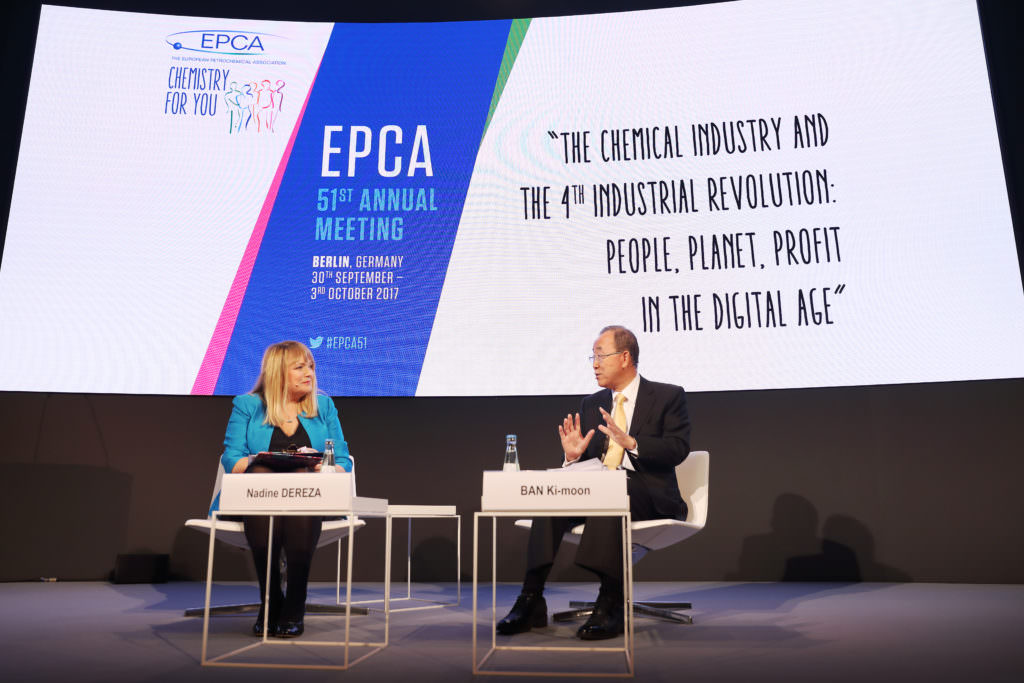 Unless otherwise specified, a conference facilitator's role is usually to be 'balanced', between the needs of the on-stage contributors and that of the audience. It's often not about doing a 'Jeremy Paxman' style interview, so you need to make sure your chosen facilitator knows and respects this, especially if you are hiring broadcast journalists for the role. Having said, there are times when the conference agenda remit requires a robust interviewer, but this should be made clear from the outset.
Target audience
This is, quite possibly, the most crucial part of sourcing the right host for your event. You want to make sure that your host is appropriate for the tone of the event and will blend appropriately with the target audience. This means asking yourself this question: Do I want the tone to be light and humorous or do I want something a little more business-like and respectful? Having this in mind will make sure you choose a host / facilitator based on more than budget and availability, but on what is right for your event.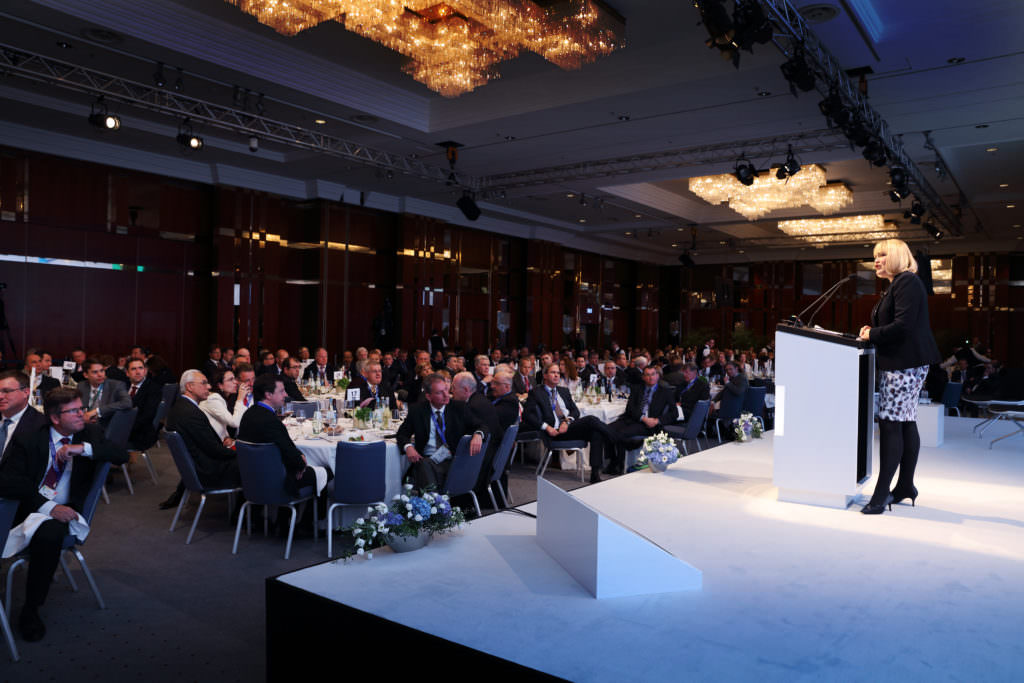 Price
There is no question that this is an important factor when choosing a host and there is absolutely no shame in admitting this. The most important thing we feel we should stress is that there are no absolutes in this industry; so you should feel free to negotiate to try and to source a host who is within your budget. You are in a particularly strong position if your event is easy or near to where the speaker lives. Similarly, if the event is in an industry they have a good knowledge of, or if you are booking them for a series of events, you may well be able to get a discounted packaged price. On the other side of the coin, if your event is niche or overseas you may well have to pay more. So consider not only the right person for the role, but also for your budget.
Speaker Agencies
Speaker Bureaus can often get a bad rap, but we find that, more often than not, this is rather unjustified. Experienced speaker agencies have access to a diverse range of talent from across the world, in various genres and can match the company's requirement by objective and by budget, and more importantly have a pool of talent who are adept at hosting conferences. They can do all the heavy lifting to search for the best and the most relevant host to connect to the strategy of the event and will typically come up with a shortlist of options, with access to video links of them in action and feedback from previous clients. They should also know the hosts/facilitators reputations and that really helps manage the risk for event organisers and the end client.
Using an agency can actually prove to be extremely helpful, particularly in so called 'acts of god' – where presenters are suddenly and inexplicably struck down and unable to perform, (trust us it has happened). In this scenario, an agency can seamlessly pick up the slack and source you a brand spanking new, and appropriate, presenter.
Technology
Sadly, we have seen a number of conferences fall down due to failed technology. If you are using event tech of any sort, ask how familiar the host/facilitator is with the technology you have chosen. Set aside time for detailed step-by-step run-throughs on-site. Rehearsing in front of an audience is never a good idea!
**
Nadine Dereza is an award-winning journalist, presenter and communications coach. She presents business, news and entertainment programmes on TV and radio, as well as moderating and hosting conferences, panel discussions and live events for a diverse range of clients across many sectors in the UK and abroad.  http://www.nadinedereza.com
A highly rated host and facilitator, Nadine can be contacted on 020 8133 8042, or drop her a line at info@nadinedereza.com.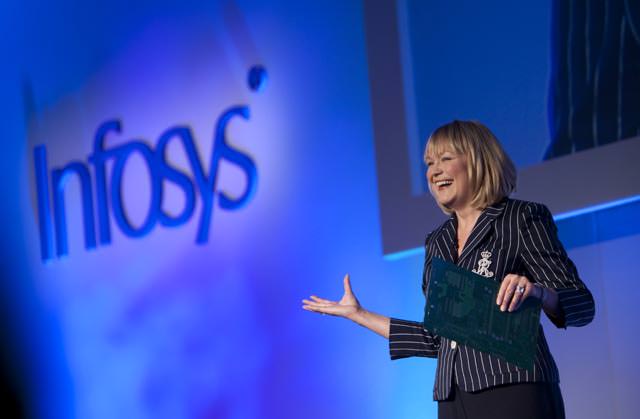 Share
Why simply 'getting to Friday' has become your biggest events challenge...
I have long been fascinated by customer service in, I admit, a slightly geeky way. In my opinion, terrible customer service is widespread in the UK – we deserve better! – it gets me really hot under the collar.
STAY UPDATED
Be the first to know about our latest news and events.
{"popup_ID":360,"when_popup_appear":"scroll","delay":"","x_second":"","x_scroll":"30","disappear":"","exptime":"10","hideclsbtn":"","clsonesc":"1"}