18.05.23 - Insurance News
Our guide to event insurance
No matter how well you plan an event, unfortunately things can still go wrong.
A guest or member of staff could have an accident, equipment may be damaged, or you might have to cancel your event because of extreme weather. 
Or, as recent years have shown, your event could fall victim to a global crisis or other 'act of God'.
Alex Palmer, founder of Kina Events, said:
The Covid-19 pandemic proved that being prepared for the unexpected has never been so important for event managers.

"No one likes thinking about things going wrong, but insurance is such an important part of event planning. 

"Event insurance can compensate you for things like unexpected legal expenses and loss of business, protecting you, your company, guests and staff."
Types of insurance
There are many different kinds of insurance, but the baseline policies relevant to events are public liability and employers' liability:
Public liability – this type of insurance covers the cost of legal action and compensation claims made against you and your business. For example, you might make a claim if a member of the public was injured at your event and takes legal action against you.
Employers' liability – in the UK, this type of insurance is a legal requirement for most companies who hire employees. It covers you and your business if an employee is injured at work.
Another type of cover worth serious consideration is event and cancellation and abandonment insurance. 
If you risk losing money if the event doesn't take place or is postponed, you might want to invest in this type of insurance.
There are also lots of other bespoke options, depending on the type of event you're planning.
Some of these include: terrorism, event equipment cover and performer and musicians insurance.
Choosing the right event insurance policy
Our advice is to always buy the best and most comprehensive event insurance you can.
We recommend buying insurance as early as you can so your event is covered from the start.
Alex said:
It's often forgotten, but sorting out adequate insurance should be at the top of your to-do list when planning an event.

"Ideally it should be in place by the time you've booked a venue.

"You'll get a better price and cover – and you'll get full benefit of the policy – things don't just go wrong on the day of the event itself!"
For example, if you put off buying insurance – and subsequently public transport strikes are announced for the date of your event – you might find policies become more expensive and less comprehensive. 
It's always worth approaching a few insurance companies and asking for quotes for comparison – or a specialist broker could do this for you.
Sometimes you can reduce insurance premiums by carrying out a full event risk assessment, so get this done before asking for quotes.
Seek expert advice
It's important to read insurance policies extremely carefully – and always check the fine print and exclusions. 
Beware: if a quote is much cheaper than the others you may find there are some hefty exclusions and the policy may not provide the cover you need.
We can help check clients' events insurance policies, but it's essential a lawyer checks if your business has adequate cover and reviews it at least once a year.
---
If you have any questions or would like some help planning your business events, please contact the Kina Events team on 0207 205 7901 or send us an email.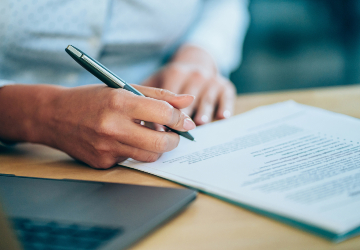 If the worst happens and something goes wrong at your event, a well-stocked kit of event essentials can often help you save the day. Here are some of the event day essentials the Kina Events team always has to hand.
Effective negotiation is a key skill for event planners - and the more you do it, the easier it becomes. Read our expert tips for successful event contract negotiation.
STAY UPDATED
Be the first to know about our latest news and events.
{"popup_ID":360,"when_popup_appear":"scroll","delay":"","x_second":"","x_scroll":"30","disappear":"","exptime":"10","hideclsbtn":"","clsonesc":"1"}