21.07.22 - Better events Career development News
Event day essentials you don't want to forget
If the worst happens and something goes wrong at your event, a well-stocked kit of event essentials can often help you save the day.
Alex Palmer, founder of Kina Events, says:
Despite months of planning and preparation for an event, you never quite know what will happen.

"But if you have a tried and tested kit of event day essentials with you – and a cool head on your shoulders – you'll be best placed to sort out whatever is thrown at you.

"There's no waiting around for someone else to sort things out, and in many cases an item from your Mary Poppins-style event box will be all you need."
Here are some of the event day essentials the Kina Events team always has to hand.
A mobile phone and batteries
Communication is key when running an event, and your phone is a vital part of that.
To avoid your phone battery going dead just when you need it most, make sure you have several (fully charged) battery packs with you so you know you – and your team – can have your phones up and running at all times.
On a similar theme, it's worth having a stash of cables and chargers to fit all makes and models of mobile phones and laptops – plus batteries in all shapes and sizes for non-chargeable tech.
Power banks and extension leads
We've had to use our emergency power banks and extension leads on countless occasions when there hasn't been enough sockets at a venue and/or cables don't quite reach.
Sometimes venues don't have enough extension leads – or they will charge you for using theirs – so it's worth having several to hand.
We label them with our company name and phone number in case they go astray.
A printer and spare cartridges
It might seem like rather a large item to take with you to an event, but we always need ours for something, whether it's spare copies of the running order, a forgotten script or an extra poster for a door.
You could, of course, use your venue's printer, but it takes longer, you might have to wait and they'll most likely charge you extra for every page you print!
Paperwork
In addition to your event running order, we recommend also taking hard copies of contact numbers, floor plans and supplier details with you.
We know it's old school, but it's so much easier to refer to a printed document in an emergency compared to searching through emails on your phone.
Ensure you store documents securely at all times and comply with data protection regulations.
Walkie talkies
Your team could use mobile phones to keep in touch throughout the event, but we think good old walkie talkies still do the best job.
They're easy to use, provide instant communication to the whole team – and help preserve your precious mobile phone batteries.
Also, if you use a WhatsApp group to update one another, your team can appear unprofessional if they're constantly on their phones, and if phones have to be on silent, messages might be missed.
A tool box
Why wait for the maintenance team if there's something simple that needs a quick fix?
Stock your event toolbox with items such as a hammer, screwdriver, nails, cable ties, pliers, wire cutters, tape measure, gaffer tape, a torch and picture hooks and wire.
A stationery box
We recommend taking a full stationery kit with you to every event – something from it is bound to come in handy!
You could include: 
Clipboards

Memory sticks

All kinds of tape, including parcel, duct and sticky tape

Blu Tack

Sticky notes and adhesive labels, stickers

All types of pens and markers, pencils

Paper and card, notebooks, envelopes

Hole punches

Paper clips, drawing pins and safety pins

Different kinds of glue

Elastic bands

Staplers

Rulers

Cue cards

Lanyards

Folders

Scissors

String
They're not strictly stationery, but spare boxes – for tidying things away and transporting extra stuff from the venue at the end of the event – and different kinds of bags (carrier, bin, sandwich and sick!) can come in handy.
A folding hand trolley
Investing in a folding hand trolley will make moving boxes and other heavy items around your venue so much quicker and easier.
Your venue may have carts available for you to use, but it can't hurt to have your own, just in case – or to have the use of an extra one!
Water and snacks
When you're in the thick of it, it can be easy to forget/not find the time to eat and drink.
But it's counterproductive not to look after yourself as – in the end – you'll run out of energy and be unable to do your best work.
So, back at base, always have water and (ideally healthy) snacks available to you and the team – and make time to consume them!
A 'looking-good' kit
You and your team need to look the part at all times, which can be easier said than done when you've been setting up your event and on your feet for eight hours or more. 
Always wear comfortable shoes – we have trainers with us and put the on when we're setting up and after the event is over.
A change of clothes will fix any outfit disasters, and deodorant, breath mints and cleansing wipes will help you freshen up on the go.
Other items that can help keep you looking composed and professional are:
A stain remover stick

Sewing kit

Shoe polish

Hand wash and sanitising gel

Toothbrushes, toothpaste

A hairbrush and comb

Hair pins

A mirror

Tweezers

Umbrellas
And on the subject of keeping clean and tidy, you'll want to make sure your venue is as spick and span as you are.
For this reason we have a separate kit of cleaning cloths, dusters, furniture polish, surface cleanser, glass cleaning spray, a dustpan and brush and hand and tea towels. 
Hopefully you won't need them, but it's always better to have them on standby.
First aid kit
Minor mishaps are bound to occur at some point, so a well-stocked (and up-to-date) first aid kit is a must. 
A first aid manual (often provided on training courses) can be useful – and there are several first aid apps that you can download onto your phone, ready for emergencies.
Most event venues will have a defibrillator, but there are several free apps available that will tell you the location of the nearest one.
Plasters, antiseptic cream, bandages, safety pins, suncream, insect repellent and antihistamine cream are all useful additions.
Depending on the type of event you're running and your role, safety/emergency items you should have available include:
A whistle 

Hazard/safety tape

Megaphone

Hi vis clothing

Warden hats

Safety cones

PPE
And that's it! Do let us know if there are any other event essentials you always take with you.
We'll leave you with one final item (our favourite, as it happens)…one we're sure you'll never forget: a bottle opener and corkscrew!
If you have any questions or would like some help planning your business events, please contact the Kina Events team on 0207 205 7901 or send us an email.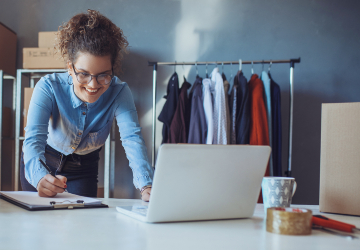 When you're organising an event in addition to your usual role, inevitably - with so many tasks to complete - it can be easy to drop the ball. Here are the top 'often forgotten' event-planning essentials Kina Events' experts always have covered off for our clients.
Do you want to get your staff together to reconnect, talk strategy or take part in team-building activities? Read our insider tips on the best luxury country house-style venues for residential off-site meetings.
STAY UPDATED
Be the first to know about our latest news and events.
{"popup_ID":360,"when_popup_appear":"scroll","delay":"","x_second":"","x_scroll":"30","disappear":"","exptime":"10","hideclsbtn":"","clsonesc":"1"}