The most commonly forgotten event-planning essentials
When you're organising an event in addition to your usual role, inevitably – with so many tasks to complete – it can be easy to drop the ball.
Interestingly, we've noticed the most frequently neglected aspects of event organising are big picture elements rather than the tiny details.
Here are the top 'often forgotten' event-planning essentials Kina Events' experts always have covered off for our clients:
The purpose 
When you've come up with a brilliant idea for an event, it's easy to jump straight into creating it without understanding what it is you're trying to achieve.
You must always have a business reason for holding the event – and it should remain front of mind throughout the process.
For example, is it a new business event, a strategy presentation, or a brand awareness push?
Once you've decided on the event's purpose, set clear objectives to help you measure success – and continuously check you're on track to achieve them. 
It's also essential your stakeholders are as clear as you are on what the event needs to achieve.
The audience
Another vital element is remembering your audience and how they'll experience your event. 
With the pressure of achieving business objectives and dealing with every detail, it's all-too easy to forget your delegates and how they'll see things.
Put yourself in your audience's shoes and check you're creating the exact experience they're looking for. 
The contract
Carefully reading, understanding and negotiating every contract is one of the most important elements of creating a successful event – but it's often overlooked.
Cancellation policies, force majeure, attrition, deposit structure, catering and final numbers deadlines are just few of the vital clauses you need to check and agree.
Always negotiate before signing a contract – even haggling for a few pence off here and there on the smaller items can save you hundreds – if not thousands – of pounds, depending on the size of your event.
The tech
Wi-fi connections are essential to business events, but we've noticed organisers often don't spend enough time checking network speed, capacity and security.
For example, if you're live streaming an event you'll need a high-capacity network – or if you're holding a private, internal event there'll need to be adequate security measures in place.
Is there a tech person on site to troubleshoot if things go wrong? If there isn't, discuss it with your venue and consider bringing in your own external supplier.
You should check who is liable if things go wrong with IT and wi-fi, and check your force majeure clause for what it does and doesn't include (for example, provision of electricity supply).
Communicate clearly with delegates about whether you want them to post about the event on social media or not – for example, for some confidential internal events a strict social media policy may be needed.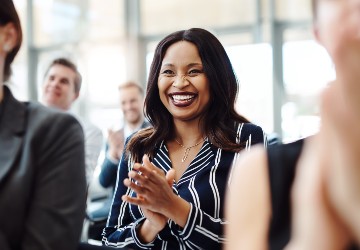 The communication plan
Plans for how events teams will communicate during events are often not given the attention they deserve.
For example, relying on a WhatsApp group may not be the best way forward if there are signal issues or, in the heat of the moment, people forget to check their phones. 
It can also look unprofessional if staff are constantly looking at their mobiles.
We always recommend walkie-talkies as the best way to keep everyone in the loop on site.
Make sure everyone knows how to use their radio and provide everyone with an ear-piece to avoid embarrassing radio gaffes. 
Brief the team on when to use their radio and not to – inessential chatter needs to be avoided so the important stuff can be heard. 
You should also consider having a codeword for any major issues that might occur.
The debrief
The event evaluation is too often seen as an afterthought, or doesn't happen until too long after the event.
We find the most effective debriefs are held within 24 hours, while it's still fresh in everyone's minds.
The key to a successful evaluation is to avoid a negative talking shop, instead making it clear that you're wanting specific, constructive feedback that can help make the next event even better. 
Surveys for delegates and internal hosts can be a great way of getting an overall feel of how everything went.
For internal staff, we suggest not making surveys anonymous – if people have to put  their name to it, you're more likely to receive constructive feedback.
---
The Kina Events' team of expert event professionals can work with you to ensure you don't forget any of these – and other – vital elements of event planning. If you have any questions, need further advice or would like some help planning your business events, please get in touch.
Share
As Covid-19 restrictions ease and we start to plan ahead, now's the perfect time to look for the best speaker for your online, hybrid or in-person event.
Events organisers can now offer personalised experiences to their audiences, thanks to the data we're collecting through virtual and hybrid events platforms and apps.
STAY UPDATED
Be the first to know about our latest news and events.
{"popup_ID":360,"when_popup_appear":"scroll","delay":"","x_second":"","x_scroll":"30","disappear":"","exptime":"10","hideclsbtn":"","clsonesc":"1"}