How to survive the office Christmas party nightmare – bah humbug!
It's that time of year again. No, it's not Christmas yet….it's probably April or May. Last year you swore to yourself that THIS was the year that you were going to get the Christmas party organised earlier!
And now… oh, it's already July. Which means you're (predictably) behind schedule. How does this happen every year?!
Last year's office Christmas party went well, expectations are high, and you don't want to be the 'fall guy' that ruins Christmas. But juggling possible venues, dates and a strict budget can cause all kinds of headaches…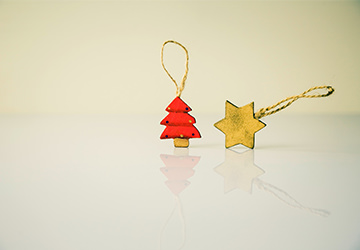 Let's be honest – it's the most stressful event of the year, you don't event want to think about it, AND you never get to enjoy yourself at it. The poisoned chalice returns again!
You're just too busy to deal with it… so another week passes by… sound familiar?
What if you could get rid of some of the hassle? What if you could brief out the venue search externally? Imagine a scenario where somebody else presents you with a list of suitable options for you to choose from. Where they make all of the phone calls, back and forth, and find out all the information you need. Sounds great, right? So, how do you get started?
Getting Started
First, you need to be able to outline your venue search brief. Here are ten key questions to think about:
What's your budget? (crucially, does this include or exclude VAT?)
How many people will be invited, and how many are likely to attend?
What sort of event format does your company need? Will it be the same as last time, or does it need to be something a bit 'different' this time?
Will it be a sit-down meal, or a standing drinks party? Or a bit of both? Or something else entirely?
Are partners invited?
Does it need to take place near your office?
Are you looking for a traditional venue/atmosphere – or something more modern?
Is it an evening event, or a lunchtime event? Does it need to be on a particular day of the week?
Are you looking to 'build' your own event from scratch or are you looking for a fixed party package, based on a certain number of people?
Do you have a particular date (or week) in mind?
These aren't the only questions you'll need to be able to answer, but if you know these already, then you're off to a very good start.
Once you've established the basics, it's time to reach out to an events agency. Most agencies offer a venue search service to help you pinpoint the perfect venue, and they have lots of experience in this area.
They can help you to find venues that match your company's budget, brief and expectations. So why not save yourself some time (and hassle) by outsourcing the venue search?
Review the questions above and work out your brief – agencies will need some information from you in order to get started. But they can help with one of the more 'painful' steps in the process…the dreaded venue search.
They can help guide you from the starting blocks to shortlisting venues, and then to helping you to getting your booking agreement with the venue sorted out and signed.
Once your contracts are dealt with, you can then get on with organising all of the internal details yourself – ho ho ho – Merry Summer everyone! 😉
Share
Why simply 'getting to Friday' has become your biggest events challenge...
I have long been fascinated by customer service in, I admit, a slightly geeky way. In my opinion, terrible customer service is widespread in the UK – we deserve better! – it gets me really hot under the collar.
STAY UPDATED
Be the first to know about our latest news and events.
{"popup_ID":360,"when_popup_appear":"scroll","delay":"","x_second":"","x_scroll":"30","disappear":"","exptime":"10","hideclsbtn":"","clsonesc":"1"}