16.02.23 - Better events Career development Industry news News Trends
The best blogs for event professionals to read
Blogs are a great way to keep up with the latest news, information, tips and trends. But which are the best blogs for events professionals to read?
To save you trawling through the many events blogs and websites around, here's a round up of our favourite eight (in no particular order!) – all of which we recommend keeping an eye on.
Eventbrite
The Eventbrite blog is a brilliant source of information, whether you want to learn event planning basics or keep up-to-date with the latest developments in event technology.
If you haven't looked at the Eventbrite blog before, it's well worth having a delve into the archives as it's a treasure trove of ideas, how-to guides and other useful resources.
Event Industry News
Events profs everywhere read Event Industry News magazine, and their guest blogs are also well-worth a read.
Recent topics include sustainable event design, the 10 best events to invite your clients to in 2023, and choosing keynote speakers.
This website has a UK focus and also features venue spotlights and comprehensive event industry news.
Isla
Isla works with event organisers and suppliers, providing practical guidance and support on environmental issues.
Their website has an extremely useful blog which is regularly updated with all the latest planet-saving related news and information. 
Recent topics covered include sustainable event case studies, the twin challenges of the climate and cost-of-living crisis and plant-based catering trends.
We think that in 2023 everyone in the events industry should demonstrate that they're taking meaningful action to be eco-friendly, so this blog is a must-read.
C&IT World
The Conference and Incentive Travel World website is an excellent source of in-depth industry knowledge through a varied mix of news stories, venue profiles, industry reports, webinars and podcasts.
Content typically covers:
Event management and venue sourcing

Attendee engagement

Event marketing

Event tech

Incentive travel and destinations

Creativity.
Mia
The Meetings Industry Association (of which Kina Events is a member!) is the leading association for business meetings and events – and we find the news section of their website an invaluable source of industry news.
Updates include latest venue and supplier information, member news, plus industry surveys and trends.
Kina Events
How could we collate a list of the best event blogs and not include our own?
You're already here, so we're sure you know the Kina Events blog is an excellent source of events industry information and insights!
We recommend signing up for our monthly email update so you never miss a post.
Skift Meetings
This website is USA-based, but the industry news and insights are still extremely useful for UK event profs. 
It's particularly good for technology news and issues facing the industry, as well as the latest innovations.
Endless Events
This is another American blog, but it still has lots of valuable content for UK-based event planners.
There's plenty to interest those new to the industry and seasoned pros, including lots of excellent 'how to' guides as well as the latest news on topics such as AV, event technology and production.
We hope you find our round-up of the best events blogs useful – let us know if you enjoy reading any others!
Meanwhile, if you have any questions or would like some help planning your business events, please contact the Kina Events team on 0207 205 7901 or send us an email.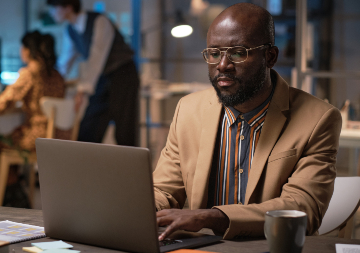 We've compiled our top 12 list of influential Twitter accounts that provide high-quality thought leadership in the events industry.
The events industry is a highly competitive and demanding place to work. The Kina Events team has come up with insider tips for both new starters and seasoned professionals to help you keep your career on track.
STAY UPDATED
Be the first to know about our latest news and events.
{"popup_ID":360,"when_popup_appear":"scroll","delay":"","x_second":"","x_scroll":"30","disappear":"","exptime":"10","hideclsbtn":"","clsonesc":"1"}