16.06.22 - Career development News
How to get ahead in events
The events industry is a highly competitive and demanding place to work.
Whether you're trying to get your first job or scale the senior management ranks, it can be tricky to find the time and headspace to think about career development.
The Kina Events team has come up with insider tips for both new starters and seasoned professionals to help you keep your career on track.
Getting your first events job
A degree can be useful as it shows you can study to a high level and, if you have an events-related degree, you'll have relevant theoretical knowledge. 
Other courses that teach transferable skills – like hospitality management, public relations and communications – can also be helpful.
However, it's important to note that a degree is not the be-all-and-end-all (lots of successful events profs don't have one). 
Whether you have one or not you will have to show potential employers you have relevant, practical experience in the real-world. 
So you MUST get experience through community events volunteering and complete as many work experience placements as you can.
Once you've got some experience under your belt – as well as keeping your eye on vacancy ads – be proactive and write to the companies you'd ideally like to work for. 
Tell them why you think they're so great and what you could bring to the company. You never know, a vacancy might just have come up and you could land yourself your dream job!
Make sure your CV stands out and shows you have a mix of the essential skills, qualifications and experience – and don't forget to show your passion and determination to succeed.
It's undoubtedly hard to get your first events job, but once you've got your foot in the door, more opportunities often come your way – so keep on going!
Moving up the events career ladder
We all do some sort of career planning when we first start out – but once we've got our first or second job, it can drop off the radar.
But it's essential to regularly reflect on what you like, dislike, need and want from work to ensure you're happy and fulfilled.
Keep a record of your achievements and update your CV to ensure you're prepared to jump on any opportunity to progress.
It's not just about your strengths – none of us are brilliant at everything, so don't forget to give your weaker points some attention!
Growing your skills and experience should still be a priority even when you've worked in the industry for many years; there's always something new to learn or improve upon.
To help get your skills-review started, here are some of the top attributes we think make a first-rate event professional:
People skills – you need to build relationships with a wide range of people, including high-level executives, event attendees, sponsor representatives and contract staff
Flexibility – you have to be willing to take on any task, big or small, and muck in, especially on the day of the event
Organisation – you must be brilliant at planning and multitasking. It's also good if you're a dab-hand at delegating, otherwise you'll inevitably get behind schedule and/or burn out
Problem solving – even with the best plan in place, something will always go wrong or change at the last minute. So it's essential you can provide creative solutions in the heat of the moment, be decisive and remain cool, calm and collected
Communication – clear, firm and respectful communication skills are essential for an events manager and will help keep your team engaged and on track. Listening is equally important
Passion – working in events can be a tough job, so you have to really love what you do and find ways to keep your enthusiasm levels high
Knowledge of technology – being comfortable using event software and other tech is now an essential part of the job.
Do you know which of these skills you ace every time and which you could do better at?
Take some time to review and reflect, perhaps seeking feedback from others.
If there are any opportunities for development, explore new training courses or seek a new challenge to take you out of your comfort zone and help you learn something new.
Work with an events mentor
Working with a mentor is also a great way to improve your skills, problem solve and move up the ladder. 
You may already know someone who could help, or perhaps a contact can put you in touch with the perfect person. 
Alternatively, you could consider working with an expert events mentor from Kina Events who can help support and develop events professionals at any stage of their career.
Our mentors have lived through – and survived – all the ups and downs of event management, so they know the issues you're facing and can help you solve them.
Whatever your career aspirations, it's important to have a plan and steer your career in the direction you want it to go in.
But remember to also be open to surprises and opportunities that come along, even if they don't entirely fit with your masterplan. 
Sometimes they turn out to be the best career moves you ever make!
Good luck, and let us know about your career planning experiences and tips.
For more information about our expert events mentoring programme, you can download the brochure or get in touch via email.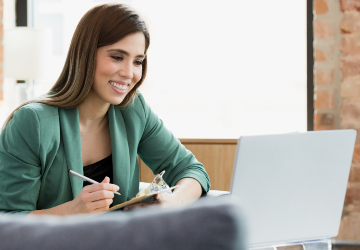 Is it worth spending the time and money on events management training, or is it best to gain experience in the workplace?
Covid-19 turned the events industry on its head and, as we know, led to many events being held in a virtual or hybrid format. The industry is beginning to find a way forward - but what skills will event managers need in future?
STAY UPDATED
Be the first to know about our latest news and events.
{"popup_ID":360,"when_popup_appear":"scroll","delay":"","x_second":"","x_scroll":"30","disappear":"","exptime":"10","hideclsbtn":"","clsonesc":"1"}