The future of events management roles post-pandemic
Covid-19 turned the events industry on its head and, as we know, led to many events being held in a virtual or hybrid format.
The traditional events management job market disappeared overnight, but picked up almost immediately with virtual events and streaming specialists in high demand.
Because no one knew how the situation would develop, these were initially contract roles – but now there are an increasing number of permanent roles available.
This indicates confidence that virtual and hybrid events are going to be with us for the long term.
But as live events begin to make a comeback, there are also an increasing number of traditional events roles being advertised.
The industry is beginning to find a way forward –  but what skills will event managers need in future?
Alex Palmer, founder of Kina Events, says:
We've been through a lot, and it's not yet 100% clear what the future holds. But in general, I think event managers will need to have a better grasp of technology and event platforms.
"'Virtual and hybrid event manager' is already becoming a job title in the short term, but I believe these skills will be expected of all in the medium to long term."
For those who want to develop their virtual and hybrid event-related skills, there are already lots of courses available, including those provided by the Virtual Events Institute.
Alex says:
If, as time goes on, the online aspects of events end up being outsourced, I think planners will still be expected to have a good grasp of what's possible – the same as you would with any other supplier."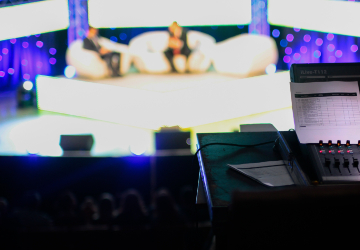 Communication skills will also be more important than ever, and in particular, how to communicate the event experience whether that's virtual, hybrid or in person.
At Kina Events, we think it's well-worth both employers and employees plugging skills gaps and investing in training.
This is because virtual and hybrid events – and the technology behind them – are still so new there's a limited number of people who already have extensive skills and experience. 
Alex says:
I think it's entirely possible for traditional events planners to transfer their skills. And if someone has upskilled themselves with event tech, virtual event or digital skills, it sends a clear message that they're adaptable, committed and willing to learn."
---
If you have any questions, need further advice or would like some help planning your business events, please contact the Kina Events team on 0207 205 7901 or send us an email.
Share
Is it worth spending the time and money on events management training, or is it best to gain experience in the workplace?
The events industry has been hit hard by the Covid-19 crisis and many jobs are at risk of redundancy. Here are our tips to help you cope.
STAY UPDATED
Be the first to know about our latest news and events.
{"popup_ID":360,"when_popup_appear":"scroll","delay":"","x_second":"","x_scroll":"30","disappear":"","exptime":"10","hideclsbtn":"","clsonesc":"1"}