Top tips for engaging virtual event audiences
It can be challenging to engage virtual and hybrid audiences throughout an event, so it's vital organisers do everything possible to help them feel involved.
With so many distractions and demands for people's attention, it's all-too easy for them to simply not turn up to an online event, become distracted or leave early if they're not invested or getting enough out of it.
Here are Kina Events' top 10 tips for creating a compelling and engaging event:
1. Ask your audiences what they want
Create your event agenda with input from your audiences. That way they'll feel like the event has been designed for them, feel involved from the start – and the event will deliver what they want.
2. Create engaging content – and keep it short
Short, attention-grabbing content is a must. Remember your virtual audience will be watching on different devices and screen sizes, so consider how text, video and images will appear.
Frequent breaks are also a great idea – and mixing up types of content, for example, interactive presentations, panel discussions and live speaker livestreams. Plan every moment so you don't lose people in the breaks.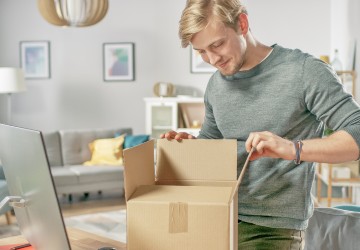 3. Make sure the technology works
If there's a technology glitch, a presenter has microphone issues or an awkward moment where they can't display their slides, your audience will leave. Test, rehearse, send out instructions, test again – make sure everything runs smoothly.
4. Use push notifications
If appropriate for your event, consider using an app. You can send your audience reminders about their next session, prompts to watch the recording of the roundtable discussion they missed, or let them know there's lots going on in the chatroom they joined. No app? You can also use email and/or text messaging to nudge people to join in.
5. Create amazing offline experiences
Send something in the post that your attendees will be pleased to receive (for example, a food and/or drinks delivery) and invite them to unbox their gift with other audience members at a special online event. It'll put them in a good mood, encourage loyalty and help them connect with others.
6. Book entertaining hosts 
You know your content has to be slick; so do your speakers. If your event is going to keep virtual audiences engaged, you'll need well-rehearsed, experienced presenters with plenty of personality – and they'll need to understand what your virtual attendees need from them.
7. Allow in-person and virtual audiences to 'mingle'
Hold coffee breaks and/or breakout sessions in online chatrooms where your virtual and in-person attendees can mix, giving them the chance to engage, discuss the event and network – just as they would if they were all there in person.
8. Involve your virtual audience 
Virtual attendees can begin to feel like passive observers, at which point they're easily distracted. Help them participate by involving them in live polls, question and answer sessions and exclusive behind-the-scenes events. Allow the results of live polls to help shape the event agenda so your audience feels included and empowered.
9. Make it entertaining and fun
Games, prize draws and giveaways are great ways to increase audience energy and engagement. For example, you could offer prizes or incentives for attendees who take part in event activities and/or stay until the very end of the event.
If it's relevant to your audience it's also a great idea to include some form of entertainment to help lighten the mood, such as live music, a quiz, live games, or wellbeing activities like yoga or a meditation class.
10. Keep the conversation going
Record and share event content and/or allow attendees to continue connecting with each other via the event platform or app in the days, weeks and months after the event has ended – keep that engagement going for as long as you can.
---
If you have any questions, need further advice or would like some help planning your business events, please contact the Kina Events team on 020 7205 7901 or send us an email.
Share
Hybrid events may not have been on your radar a year ago - but, thanks to Covid-19, have they become the future? In the past, hybrid events were often an afterthought and involved a livestream or recording of event proceedings that were broadcasted to virtual attendees. Now, however, we've learned that so much more is possible - and virtual audiences' expectations have risen.
Hybrid and virtual events have been a brilliant way to continue holding events during the Covid-19 crisis - but how can you make money from them?
STAY UPDATED
Be the first to know about our latest news and events.
{"popup_ID":360,"when_popup_appear":"scroll","delay":"","x_second":"","x_scroll":"30","disappear":"","exptime":"10","hideclsbtn":"","clsonesc":"1"}