How to make virtual events more inclusive
It's understandable if you'd missed this fact until now.
Let's face it, there's been an extremely busy news agenda – and we've had plenty to deal with, both at work and in our personal lives.
But, despite everything else that's going on, it's important that as 2020 comes to a close we mark the anniversary of the groundbreaking Disability and Discrimination Act.
As well as celebrating the progress this much-needed legislation meant for disabled people in the UK 25 years ago, it's also a time to review how we can make our events more inclusive and accessible – and, in particular, virtual and hybrid events.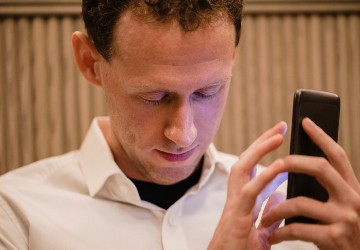 It's natural to think that accessibility applies only to physical events, but it's equally important to ensure you provide an equivalent experience for everyone in the digital environment.
When you're planning an event, it's a good idea to involve disabled people at every stage – for example, invite disabled speakers to take part and assume disabled people will attend.
Here are some steps you can take to improve the accessibility of your virtual events:
Ensure your event website, registration, ticketing and all communications are accessible. For example, use large text and a generous line height, use adequate colour contrast and provide alt text on images. Plus, ensure registration can be completed using a screen reader
Let people know accessibility information and any accommodations you'll be making in your marketing materials
Ask your attendees before the event what they need in order to fully participate. You can use a check-box list, but also include an open text box in case there's something else they need
Let your attendees know all the details of the event and how every element will work so they can prepare in advance. For example, it may be helpful for them to know about the technology you'll be using, including functions such as chat and breakout rooms
Give attendees an opportunity to try out the technology before the event
Let people have their video off and/or microphone muted if they want to – and let them know this is an option in advance
Some attendees may need longer to process information, type or speak. Give everyone plenty of time to respond. Record the event so attendees can catch up on anything they missed
Brief everyone involved in delivering the event on accessibility requirements of your attendees
Speakers should speak clearly and face forward to assist lip readers
Describe any slides and summarise key points, graphs, videos and images
Ensure there's enough colour contrast between text, background and images on your slides
Share slides with your audience before the event so they can familiarise themselves with them
Add captions to your live and pre-recorded videos
Read polls, chats and questions aloud and give attendees plenty of time to answer
Avoid loud noises, flashing lights or rapidly transitioning imagery – some people are sensitive to this type of content and it can cause seizures. Give attendees the option to listen to audio only so they can avoid visual sensory overload
Ask participants to state their name each time they speak so everyone knows who they are
Seek feedback after the event to find out how you can make future events even more accessible.
It's up to all of us to become advocates for accessibility, sharing best practices with others so events become much more inclusive.
Let us know your experiences and if you have any other tips!
---
If you have any questions, need further advice or would like some help planning your business events, please contact the Kina Events team on 0207 205 7901 or send us an email.
Share
You can host online events, give presentations, stream video content or network with new clients during the coronavirus crisis - and no one has to leave home.
There's no doubt about it, 2020 has been a dire year for the events industry - however, there are glimmers of hope on the horizon. We take a look ahead to 2021.
STAY UPDATED
Be the first to know about our latest news and events.
{"popup_ID":360,"when_popup_appear":"scroll","delay":"","x_second":"","x_scroll":"30","disappear":"","exptime":"10","hideclsbtn":"","clsonesc":"1"}