How to create the perfect video for your event
This week at @KinaEvents we were delighted to speak with Ross Edwards of Shooting Stories. Ross is a fantastic videographer we often work with on our events and whom we trust implicitly.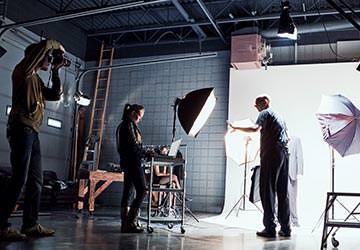 Ross started out in photography where he quickly established himself as an award-winning portrait photographer. However, with aspirations to stretch his creative ability he moved into film and video, where he has worked on feature films as well as with clients such as Honda and Porsche.
An early proponent of future technology he has long been pioneering both virtual and augmented reality and incorporating it into client briefs.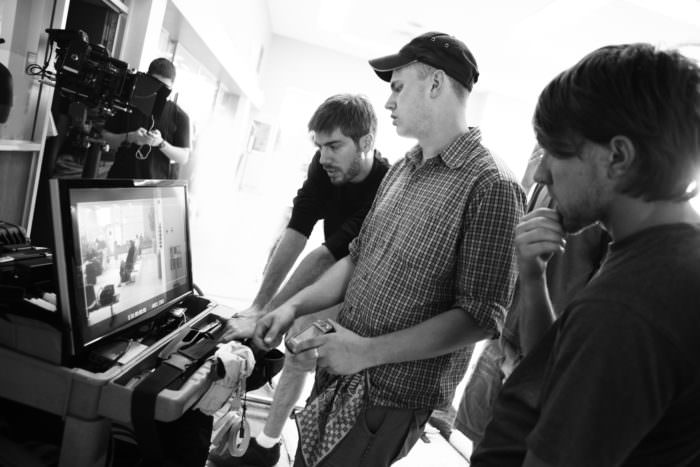 Below Ross gives us his top 5 tips on how create a perfect video for your event.
Your marketing objective
Before even commissioning a videographer, consider your marketing objective. Why do you want video? Is it for promotional material, or to educate those who couldn't attend?
Are you planning to share it on social media or via an email newsletter? Do you need live streaming, or a pre-filmed and fully edited video? Consider the different formats available and which one is most appropriate for your goals.
Adding value
When it comes to creating video content, it is certainly worth considering other disciplines. You may want to incorporate text, include animations, graphic scribing or overlay stock photos to highlight a certain point.
These elements can enhance a video and help ensure a specific message comes across even better.
A liaison
On the day of the event itself, it can be extremely helpful to have a member of your own staff work with the videographer. Whilst we are sure whomever you hire will be a phenomenal talent, they won't have a nuanced understanding of your business or industry.
Making sure someone from your team is on hand to offer support means you really can get the most out of your content and the videographer's time. They may be able to highlight certain individuals who should be featured, as well as asking appropriate people to offer testimonials, interviews or other insight – helping to ensure your video is a valuable asset to your business long after your event.
Branding
Make sure to send out your brand guidelines and logos to the videographer in advance to use during editing. You'll want your video to contain your branding, the same fonts, colours and images as your website – this allows for a far more professional feel.
More than that, when choosing a videographer and photographer make sure that their styles marry. It can be a little awkward if your photographer favours a bright and vibrant look whilst you need your video to be subtle and discreet. In all marketing consistency is key, so bear this in mind from the start.
Look to the future
Thanks to advances in technology, traditional marketing has been completely reshaped. Instead of having a static video you could look at having a 360° camera that offers viewers a far more immersive and, frankly, impressive experience that still be uploaded on Vimeo or YouTube.
You may even want to have a 360° stand at your event to showcase your other events or upcoming products. These advances in technology offer you many opportunities to make your event and footage so much more exciting.
Ask questions about this from the start – your filming expert will have plenty of expertise and will be happy to offer advice and recommendations.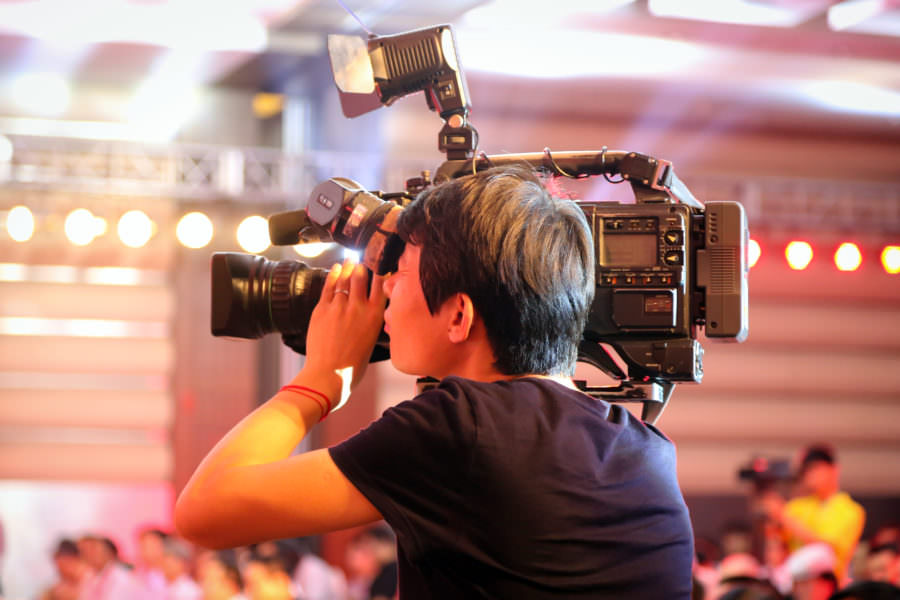 To find out more about video work, VR and augmented reality, visit www.shootingstories.co.uk or contact us.
Share
Self-taught, but from a musical family; Elliot was surrounded by instruments from a young age and early on gained a passion for music. A talented songwriter, singer, pianist and guitarist, he has been in the industry for eight years and has worked across the UK and Europe for illustrious brands such as Cadbury, Hilton Hotels, Pizza Express and Harvey Nichols.
If you've ever had a nightmare where no one can see or hear you, no matter how hard you try, you've experienced the intense frustration that's all too common for disabled people attending business events.
STAY UPDATED
Be the first to know about our latest news and events.
{"popup_ID":360,"when_popup_appear":"scroll","delay":"","x_second":"","x_scroll":"30","disappear":"","exptime":"10","hideclsbtn":"","clsonesc":"1"}