Lockdown roadmap brings hope for summer events
It's a year since Covid-19 restrictions began in the UK – and what a difficult time it's been for everyone, including those who work in the events industry.
Glimmers of hope are beginning to appear, however, with Boris Johnson's roadmap out of lockdown which suggests that, by this summer, in-person events may finally be possible in England.
This has been welcomed by much of the industry, though it's important to note the dates stated in the roadmap are subject to change depending on infection and death rates at the time.
The key dates are currently:
No earlier than 12 April – outdoor hospitality and most outdoor attractions may open.
No earlier than 17 May – indoor events of up to 1,000 people or 50% capacity (whichever is lower) may take place. For outdoor seated events, those of up to 10,000 people or 25% capacity may go ahead. Other outdoor events of up to 4,000 people or 50% capacity may be allowed.
No earlier than 21 June – all limits on social distancing and events may be removed, including the reopening of all remaining indoor venues such as nightclubs.
We're keeping our fingers crossed that infection rates continue to fall so the Government will be able to lift restrictions on these dates as planned.
But because timings for lifting restrictions are subject to change, if you're organising an in-person event for coming months, it's essential you know exactly what your venue and supplier cancellation policies are before booking.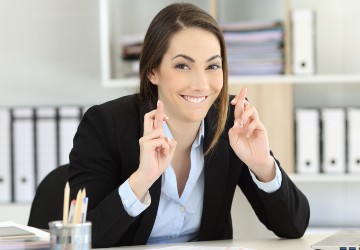 Alex Palmer, founder of Kina Events, says: "It's true the roadmap brings a lot of hope, but deciding whether to plan events or not remains a difficult call. I think flexibility and robust contingency plans are going to be essential for a while yet.
If you're trying to avoid potentially losing hefty deposits, it can be helpful to use a venue finding expert who can negotiate favourable terms on your behalf, including flexible cancellation or a low deposit."
Having the ability to switch your event to virtual (in case the roadmap dates change and it can't go ahead in person) is also a sensible option.
It's also worth bearing in mind that, even when in-person events are allowed, there's going to be a significant number of people who don't feel comfortable attending – or they might want to save themselves some time and attend virtually instead.
So it's well worth considering holding a hybrid event so people can attend in a way that suits them. Hybrid allows you to reach more people – and collect additional data to prove your event's return on investment. 
Alex says: "As everyone in the events industry has been doing for the last year, it remains essential to follow the ever-changing situation closely.
Our best advice continues to be to keep up-to-date with the latest news and guidance and be ready to react and adapt as necessary."
---
If you have any questions, need further advice or would like some help planning your business events, please contact the Kina Events team on 020 7205 7901 or send us an email.
Share
There's no doubt about it, 2020 has been a dire year for the events industry - however, there are glimmers of hope on the horizon. We take a look ahead to 2021.
Hybrid and virtual events have been a brilliant way to continue holding events during the Covid-19 crisis - but how can you make money from them?
STAY UPDATED
Be the first to know about our latest news and events.
{"popup_ID":360,"when_popup_appear":"scroll","delay":"","x_second":"","x_scroll":"30","disappear":"","exptime":"10","hideclsbtn":"","clsonesc":"1"}