Should event catering be 100% plant-based?
Around 1.5 million people in the UK are vegan and many more are vegetarian, pescatarian or actively reducing the amount of animal products they consume.
A Vegan Society survey revealed that, since the start of the Covid-19 pandemic, 25% of people have actively cut back on some form of animal products since the first lockdown.
It also showed 32% of people are thinking more about the impact they have on the planet.
Venues and event planners are very aware of this shift in consumer attitudes and behaviour and are keen to reduce carbon emissions – so should all events catering be plant-based?
High profile events and venues have already taken the plunge and have either reduced the amount of meat they serve or have cut it out completely. 
For example, last year guests at the Golden Globes awards ceremony were served an all-vegan menu with the intention of raising awareness about climate change.
The University of Cambridge removed all beef and lamb from its catering outlets, and the Brighton Centre stopped serving beef products.
And with high street chains like Greggs creating hit products like their vegan sausage roll, the demand for plant-based food is gaining momentum.
Kina Events founder Alex Palmer says:
This is a change in attitudes that event organisers cannot and should not ignore.

"In the past, the – probably just one – plant-based option on an event menu has mostly been an afterthought, but that's no longer good enough."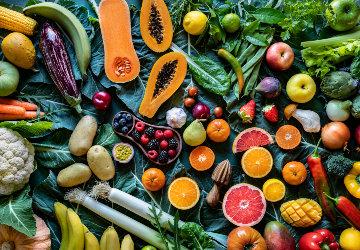 Time, care and effort is needed to create tasty, attractive plant-based dishes that people want to eat.
They should also have minimal impact on the environment – many event attendees now won't accept anything less and you must show you value your vegan, health conscious and environmentally-aware guests.
But whether everyone will be keen to try plant-based meals once events make a full comeback post-Covid remains to be seen.
In order to maintain your ethical credentials, you should ensure any meat and fish options on your event menus are also ethically, sustainably and locally sourced.
Alex says:
Depending on your audience, it could be too soon to introduce a 100% plant-based menu.

"If that's the case, we recommend providing all your guests the option of an imaginative, quality, responsibly sourced, healthy and tasty meal – whether that includes meat, fish or plant-based foods. 
"You never know, even the biggest meat fans might be tempted to try something different! Also, we recommend talking to your guests before the event. Ask them what their preferences and expectations are – you might be surprised by how many of them would like to give meat-free dining a try!"
---
If you have any questions, need further advice or would like some help planning your business events, please contact the Kina Events team on 020 7205 7901 or send us an email.
Share
It's no longer acceptable to gloss over sustainability issues when planning events - taking visible, positive action is an absolute must. So now's the time to ensure you and your event don't get left behind! But how should you go about it?
The events industry will need to find new and safe ways of delivering an enjoyable eating and drinking experience - especially as, for most people, it's such an important part of attending an event.
STAY UPDATED
Be the first to know about our latest news and events.
{"popup_ID":360,"when_popup_appear":"scroll","delay":"","x_second":"","x_scroll":"30","disappear":"","exptime":"10","hideclsbtn":"","clsonesc":"1"}