Spice up your life: team-building activities with a difference
Team bonding is absolutely crucial to business success, although team-building events themselves still carry a reputation for being uninspiring and, to be frank, not very impactful.
This article on team-building from Forbes humorously refers to the panicked reaction of many employees when told they are going on a team-building activity, however, if team-building events are done well, they can result in a significant return on investment, as a happy and unified team will help improve output, co-operation and the standard of work.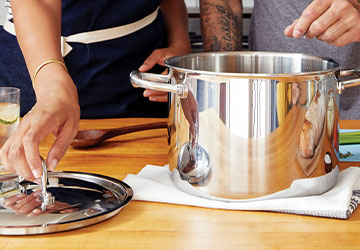 With employee retention being so difficult, and with companies like Google and Amazon paving the way, laying out the red carpet for their employees with free breakfasts, beer on tap and awe-inspiring parties, more and more we are seeing companies look to interesting and unique events as a way of congratulating, encouraging and retaining their employees. Not only that, but often these events work as bonding opportunities – a way to ensure your team feels connected and together. Tasked with helping companies do just this, we have come up with a list of fun team-building ideas to help ensure your employees are satisfied and invigorated.
Scavenger Hunt

An oldie but a goodie, a scavenger hunt sees you split employees into teams and have them follow clues with the aim of winning a prize. With the ability to amend the theme according to your personal tastes as well as the opportunity to encourage leadership, creativity and team bonding this is a classic for a reason. A truly fantastic option that is well worth considering…although we would also recommend having a party afterwards, allowing both the victors and the losers to let off some steam!

Canoeing

Taking your employees completely out of their comfort zone, canoeing is an affordable option that could well be the perfect way to help encourage and unite a team that is struggling. Not only that, but with some truly spectacular trails right here in the UK boasting some absolutely stunning views it can be a fantastic way to get out of the office and enjoy the British countryside. Wet suits might not be for everyone, but for the brave, this is memorable experience all round.

The Parmesan Job

One we thought we would add into the mix simply for its utter uniqueness, 'The Parmesan Job' sees candidates compete to win a rather elaborate treasure hunt in Mini Coopers using iPads that also includes a number of twists and turns. A twist on a classic, this is an entertaining, dramatic experience and even includes some pyrotechnics – a fantastic way of treating your staff to a really fun day out.

Cook-Off

Made famous by shows such as Masterchef and The Great British Bake-Off, a cook-off is a fun way of allowing talented members of your team to show off their skills whilst those, who are perhaps less gifted, can enjoy the results. With the option of personalising aprons, and using kitchens both near and far, it is an affordable option, whilst also allowing your staff to truly enjoy the fruits of their labour. This is also another opportunity for your team to share a congratulatory glass of something cheeky afterwards – or drown their sorrows – depending on the results.

Painting Class

With the option of having a tame, or a rather more risqué option, a painting class can provide a way for your staff to release their creative energy and bond without the competitiveness. In fact, you may even find yourself the owner of a stunning mural that you could hang in your very own office. A fantastic and unusual way of bringing the team together.
---
If you would like any more ideas of bonding activities, please contact the Kina Events team on 020 7205 7901 or send us an email.
Share
It may seem rather hard to believe and, in truth, more than a little worrying but 2019 really is just around the corner and, as always, a New Year really does signal the dawn for some new event trends.
At Kina Events we are often tasked with finding alternative venues for commercial events. Spaces that are beautiful, interesting and help position a brand in the market.
STAY UPDATED
Be the first to know about our latest news and events.
{"popup_ID":360,"when_popup_appear":"scroll","delay":"","x_second":"","x_scroll":"30","disappear":"","exptime":"10","hideclsbtn":"","clsonesc":"1"}