17.02.22 - Hybrid events Industry news News Technology Trends
The rise of the hybrid attendee
You've heard of hybrid events, but do you know what a hybrid attendee is?
If you've recently been to an event in person, you might have seen a hybrid attendee without realising it – or even been one yourself!
A hybrid attendee is someone at an event who also accesses online event content on their phone or laptop.
Typically this could be a live stream, or it may contain pre-recorded sessions and content.
Alex Palmer, founder of Kina Events, says:
Traditionally hybrid event planners have thought about two separate event experiences – one for those who attend the physical event, and those who take part remotely.

"But in practice, we've seen people switching between the two, opting to attend some sessions in person but catch up on others online.

"Perhaps there's a clash in timings for presentations they want to see, or they might simply prefer to spend the time networking.

"This merging of attendee-types is an important concept to think about when planning your own hybrid events." 
Another reason why people might choose the hybrid attendee option is to improve their work/life balance.
For example, they can choose to leave early, travel home to their families and enjoy the rest of the event via the live stream or recorded sessions.
Others might feel more confident engaging with event content via online comments compared to speaking into a microphone in an auditorium.
Alex says:
Also, for those who are just starting to return to in-person events after the pandemic, they might not know how comfortable they'll feel around large numbers of people or in social situations.

"Having the option to view content online allows them to take a break from the venue without missing out."
So if you're planning a hybrid event, our top tip is to try not to think of attendees as simply either virtual or in person: they might really appreciate the option of being both.
---
If you have any questions, need further advice or would like some help planning your business events, please contact the Kina Events team on 020 7205 7901 or send us an email.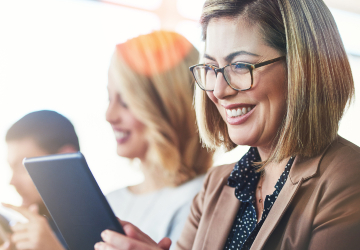 Hybrid events may not have been on your radar a year ago - but, thanks to Covid-19, have they become the future? In the past, hybrid events were often an afterthought and involved a livestream or recording of event proceedings that were broadcasted to virtual attendees. Now, however, we've learned that so much more is possible - and virtual audiences' expectations have risen.
While no one can deny the benefits of face-to-face contact and networking, taking your event online is currently the only way to 'get people together' safely.
STAY UPDATED
Be the first to know about our latest news and events.
{"popup_ID":360,"when_popup_appear":"scroll","delay":"","x_second":"","x_scroll":"30","disappear":"","exptime":"10","hideclsbtn":"","clsonesc":"1"}