The key event trends for 2022
Covid-19 continued to disrupt the events world throughout 2021 and – with the arrival of the Omicron variant – this looks likely to be the case for at least the first quarter of 2022.
So event organisers will still need to be ready to adapt to change and plan for all eventualities.
Online and hybrid events will also be popular, but we think people will also want to attend live events.
Alex Palmer, founder of Kina Events, says:
As live events made a comeback in 2021, it became clear that there's an appetite for meeting in person; people love the shared experience and face-to-face interaction.

"However, I think virtual and hybrid will continue to be popular while Covid-19 is still in our lives – and beyond: people have become more selective about which events they will leave home for."
Here's our pick of the other key event trends for 2022:
Events must be sustainable
It's no longer enough to just talk about sustainability – everyone in the events industry must now take meaningful steps to be eco-friendly.
From digital ticketing to lowering food waste, there are so many ways we can make events more sustainable – and online and hybrid events have provided a fantastic opportunity to reduce travel and waste.
We need to ask ourselves what purpose each event – and each element of that event – serves, and focus on quality over quantity.
The incorporation of wellness in events
As a result of the pandemic, wellness and mental health have become much more important for many people.
Already we've seen virtual events include yoga classes and meditation sessions in order to give attendees a break.
People will expect and appreciate this at the in-person events they attend in 2022, including tech-free zones, fitness classes and outdoor activities.
An emphasis on authenticity
Large, faceless corporate events are out. Small, personal gatherings are in.
Younger generations in particular don't tend to trust big corporations, instead preferring smaller brands with an authentic feel.
So when people are selecting the (fewer) events they attend in person, we predict it will be the smaller, local ones they go for.
The rise of the quirky venue
If people are going to make the effort to attend an event, they now expect something more imaginative than a bland hotel conference room.
Gardens, museums and galleries are becoming increasingly popular, plus hotels are offering more inspiring spaces such as rooftop venues and outdoor spaces.
Increased use of augmented reality
Augmented reality (AR) is an accessible way of adding digital elements to the real world environment and increasing attendees' engagement.
For example, it can be used to provide entertainment, create an interactive product demonstration or venue map – all on your guests' own smartphones.
We think the use of AR will be more popular with event organisers in 2022 than virtual reality (VR) as it's a much more affordable and practical option.
(Even) more personalisation
From personalised schedules for each attendee to targeted marketing messages post-event, new technology and data mean we can now offer highly personalised event experiences.
Audiences expect it and (done well) it makes events more engaging, so we predict this will be one of the key trends in 2022.
Growing use of AI 
We think we'll see more use of artificial intelligence (AI) technology in the events industry next year.
For example, website chatbots can be used to provide 24-hour customer service and answer frequently asked questions.
The technology can also help streamline registration processes and security with facial recognition technology, helping to create a smooth experience and keep guests flowing through a venue.
If you have any questions or would like some help planning your 2022 business events, please contact the Kina Events team on 020 7205 7901 or send us an email.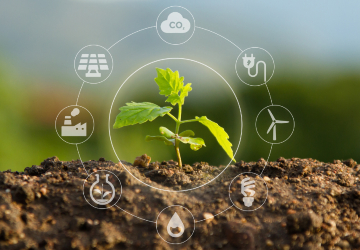 STAY UPDATED
Be the first to know about our latest news and events.
{"popup_ID":360,"when_popup_appear":"scroll","delay":"","x_second":"","x_scroll":"30","disappear":"","exptime":"10","hideclsbtn":"","clsonesc":"1"}