21.04.22 - Better events News Trends
Our expert tips for planning a successful micro event
Many of us turned to micro events as a way to host in-person events under Covid-19 restrictions.
But, now restrictions have been lifted, it continues to be worth incorporating them into your meetings and events strategy as smaller, shorter events have lots of advantages.
By selecting key attendees and freeing up others' time, you increase productivity and creativity and – for meetings in particular – fewer people in the room can help you reach decisions more quickly.
It's not just business meetings that benefit – highly targeted, bite-sized events allow event organisers to tailor their event to a niche audience.
They can offer high levels of personalisation, showing you really care about your attendees.
You may also be able to attract those who don't yet feel comfortable enough to attend a large event, but are happy to attend a shorter one with fewer people.
Plus, some people may find it easier to contribute to discussions and ask questions at a smaller event where it feels more like a conversation – and less like public speaking.
Alex Palmer, founder of Kina Events, says:
Smaller events can be much quicker to organise.

"So if your event is 'newsy' or relates to fast-moving industry trends, it might be worth considering a micro event instead of a full conference.

"It could help you get ahead of your competitors and position your business as a thought leader."
Another benefit of a micro event is that it can cost much less to organise and host.
You don't need such a large venue, nor as many members of staff or speakers – and you might not need audio visual equipment, depending on the type of event you're holding.
It's also easier to make micro events better for the environment by 'going local'.
A smaller, local event could help reduce attendees', speakers' and staff members' need to travel, plus you can look for local catering, audio visual and activity suppliers.
Here are our tips for planning a successful micro event:
The main advantage of a micro event is the chance to create connections and interact with your attendees as individuals – make sure you make the most of the opportunity

Hand-pick your attendees and tailor the event for each of them to ensure they feel they've had a

customised experience

for their specific needs




Focus on quality over quantity. Set a pared-down event agenda and remain focussed on it throughout

Keep content simple and engaging to so your attendees feel you're making the best use of their time

Make it easy for everyone attending to contribute and make meaningful connections. People like to feel involved, particularly at a small event

With a smaller number of people it increases your options when it comes to including an outdoor or wellbeing activity, so try to find a venue

with suitable space and opportunities.
---
If you have any questions or would like some help planning your business events, please contact the Kina Events team on 0207 205 7901 or send us an email.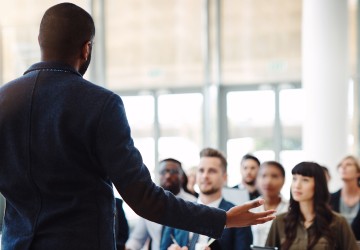 Demand for events between now and the end of the year is high - and it's clear our clients are keen to return to in-person events now Covid-19 rules have been relaxed. Read our insights on how the relaxation of Covid-19 rules has affected business event planning.
Events organisers can now offer personalised experiences to their audiences, thanks to the data we're collecting through virtual and hybrid events platforms and apps.
STAY UPDATED
Be the first to know about our latest news and events.
{"popup_ID":360,"when_popup_appear":"scroll","delay":"","x_second":"","x_scroll":"30","disappear":"","exptime":"10","hideclsbtn":"","clsonesc":"1"}